All sessions are now on-demand
Solutions Day took place on January 18th and showcased the 'art of the possible' by demonstrating how Microsoft's Power Platform can help to solve six real-world problems.
If you prefer to learn by watching and listening to experts as they explain how to build real-world solutions on the Power Platform, then the recordings from this event are ideal.
Create A Site Check-In System To Improve Your Organizations Safety Responsibilities
Craft Rich Power BI Dashboards With Your SharePoint List Data
Build A Buffer Clone To Automate Your Social Media Marketing In The Power Platform
Architect A Learning Management System (LMS) With The Power Platform And SharePoint
Create Microsoft Teams Provisioning Solution To Allow For Better Governance!
Develop An In-House Staff Vacation Request App (And Not Spend A Fortune On Licenses)
Want to

Learn

how to build

real-world solutions

using the Power Platform, Teams & SharePoint?

If you're looking to get ahead of the curve and build solutions on top of Microsoft's cutting-edge technology, then the recordings from this January 2022 Solutions Day are for you! Watch as industry experts show how they developed six powerful solutions using Power Platform, SharePoint and Microsoft Teams.
With the content from Collab365 Solutions Day, you'll get insight into the tools and techniques you need to start creating amazing solutions for your business.
Is Solutions Day for me?
Our belief at Collab365 is that we learn better by building real-world solutions rather than struggling to apply theory based knowledge from courses that you quickly forget. So, if you'd like to see what is possible in the Power Platform by examining real-world solutions, this event content is ideal for you..
How to architect a Learning Management System (LMS) with the Power Platform and SharePoint
Dawid recently built a fully-featured Learning Management System (LMS) that's been "road-tested" by a large company. During this session, you will understand how he developed it (with no code) and the architectural design decisions before the build.

YOU WILL LEARN HOW TO ...
Create the SharePoint Site that contains the content for the course pages.
Understand the lists required to manage the course and assignment data.
Monitor the overall activity on the LMS in a Power BI dashboard.
Learn how to adapt a SharePoint Communications Site to suit an LMS.
Create and manage Quizzes to ensure staff understood a lesson.
Embed the quizzes into the lesson modules to track student pass-rates.
Delivery of assignments so that managers can request that their staff do the training.
Understand the security requirements of an LMS built on top of Microsoft 365.
This session will be presented by Dawid Ziolkowski MVP.
How to create a Microsoft Teams Provisioning Solution to allow for better governance!
Allowing staff to create brand new Teams "on-demand" can quickly lead to sprawl and security issues. So how do we solve the problem of staff asking for new teams without burdening the IT Team with hundreds of requests? In this session, Dawid will teach you how to develop a Teams provisioning process that manages "new Team" requests, approvals and the provisioning of new Teams.
you will learn how to ...
Create a "new Team" request form in Power Apps and have it available in Teams.
Manage the requests for new Teams in a SharePoint List.
Send an adaptive card to Teams when a new request arrives.
Develop a process to manage approvals for new Teams.
Make a Power Apps Screen to support different languages.
Develop a Power BI Dashboard to monitor the requests over time.
Develop a Flow to provision a new Team on approval.
This session will be presented by Dawid Ziolkowski MVP.
How to quickly develop an in-house Staff Vacation request App (and not spend a fortune on licenses)
If your company needs to manage the process of staff vacations then this session is for you. With not too much effort you can create a simple staff vacation request system on top of existing Microsoft 365 E3 & Power BI Pro licenses.

YOU WILL LEARN HOW TO ...
Create an application to submit and manage your vacation requests.
Deploy a SharePoint site/Microsoft Team to administratively track requests and approvals.
Develop a Power BI dashboard for administrators and leadership to see trends and analytics over time.
Develop a Microsoft list to store back-end data.
Compose an approval workflow to approve or reject vacation requests.
This session will be presented by Nick Brattoli MVP.
Want to tell the world you attended Solutions Day?
If you choose to you can purchase a "Certificate of Attendance" during the checkout phase. Having a certificate of attendance adds credibility to your profile and resume because it demonstrates that you've been taught how to build real-world solutions on top of Microsoft 365.

*Email us at hello@collab365.com once you have visited each of the 6 OnDemand session rooms. Once we have checked logs we will send over the Credly Badge .

How to create a Site check-in System so you can improve your Organizations safety responsibilities.
Do your staff work and meet in multiple locations? Ever wanted a system where you can track the location of your colleagues (in working hours)? This session will demonstrate how to use the Power Platform to develop the barebones of a staff check-in system. An application like this allows you to ensure that your staff are safe and secure.

YOU WILL LEARN HOW TO ...
Develop a Power App that allows a staff member to check-in to a location.
Create a directory of locations and "hotspots".
Use your mobile's GPS capabilities to quickly find the "current location".
Design an architect a solution on top of the power platform.
This session will be presented by Mark Stokes CTO, Attollo Intranet.
How to easily create Rich Power BI Dashboards with your SharePoint List data.
SharePoint Lists are one of the simplest and most popular ways to store your organizational data. However, one of the challenges they present is quickly visualizing the data because a "View" only takes us so far. This session will teach someone with no previous Power BI knowledge to transform their SharePoint list data into a beautiful, interactive dashboard. We'll start at square one, cover all the steps and requirements to create and publish a report, and end on some beginner-level Power BI basics so you can take your list visualizations to the next level.

YOU WILL LEARN HOW TO ...
Prepare your SharePoint Lists to make them easy to consume in Power BI.
Edit and manage your new Power BI Reports.
Publish your Reports so you can share with other users.
Provide access to published Reports.
Customize the report to suit your data storytelling needs.
Get started with Power BI.
This session will be presented by Nate Chamberlain MVP.
How to build a Buffer Clone to automate your social media marketing in the Power Platform.
This session will demonstrate how we developed a social media manager that allows us to add social posts to a calendar to be posted on a schedule. To implement this, we show how we use Power Automate Desktop to post to LinkedIn, Facebook, Twitter, Instagram and TikTok without using their API's.


YOU WILL LEARN HOW WE ...
Capture text, videos and images in a mobile powerapps.
Develop a social media schedule to define what should be posted to where and when.
Created a Cloud Flow that creates the post by communicating to a dedicated machine using Power Automate Desktop.
Handle synchronisation of attachments from mobile devices to One Drive so that Power Automate Desktop can utilise them
Created a web automation script that automatically posts to every social network.
Catered for the different demands of each social platform by checking and validating text length and attachment types
Kept end user up to date using data passed between Power Automate Cloud, Desktop, SharePoint and Power Apps
This session will be co-presented by Jon Manderville and Connor Deasey.
Here's some of our awesome Events feedback...
Although our Solutions Day format is a first for us, at Collab365 we've produced many Summits and Workshops previously. See what our attendees had to say below: Cindy Germeroth
Database Administrator
Smoothest most engaging workshop I've ever attended. I am completely overwhelmed but in a good way.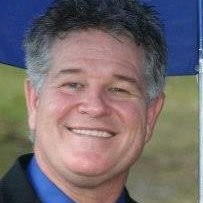 Enjoyed it very much! Didn't realize a lot would be about the apps word/excel/powerpoint, Absolutely love Tracy. The best workshop I've attended by miles....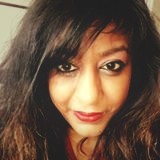 Rani Dablar
M365 Training Consultant at Draken Europe
Great energy, fab group and interaction was amazing.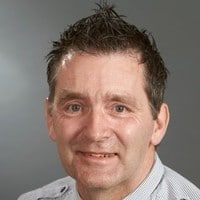 Adrian Bignell
Digital Workspace Manager
An excellent session. Ahmad covered so much in this workshop. So useful! Great workshop. Excellent delivery and answered all my questions.
Meet Your Solution Trainers ...
Power Platform Consultant, B3 Consulting
I have worked for over a decade in IT and am passionate about processes and automation. I'm always looking for ways to move processes from paper to digital or increase efficiency. I have used Workflows 2010/2013, InfoPath, Nintex, K2, and, of course, Power Platform throughout my career so far.
CTO, Attollo Intranet
I am a software specialist who focuses on the Microsoft Office SharePoint Server and Office365 suite of applications and related technologies. I have been a specialist in this area since around 2005 with extensive development and management experience.

Centriq Training
Microsoft MVP, MCSA, M365 Enterprise Administrator Expert, and Automation Anywhere Certified Advanced RPA Professional with experience in higher education, healthcare, and corporate information technology and process improvement.


Collab365 Trainer
Connor Deasey works on the Collab365 Team as Power Plaform trainer and is the Editor for the increasingly popular Collab365 Daily Digest Newsletter Service.

Collab365 Community Manager
Nick Brattoli is an Ohio native, MVP, MCT, Collab365 Community Manager, and consultant. He's worked in the IT Field for 16 years, 10 of which have been SharePoint-focused. Over the years, he's worked in a variety of industries, such as Healthcare, Finance, Law, and Manufacturing.

Jon Manderville, Collab365
Collab365 Trainer
Like Connor, Jon also works on the Collab365 Team as a Trainer. Jon is currently spending his days creating Solution Accelerators to help people develop Solutions quickly and easily.

Questions?

Here Are The Most Common Ones!!!
Can I get a discount for my team?
Yes. Please contact us a hello@collab365.com if you want to purchase more than 1 license.
Do I get the Speaker resources and slides?
If the Speaker chooses to share their slide-decks and resources, they will be available to download in the "resources" section of the Session page.
Can I get an invoice for this purchase?
Yes. As soon as you make a purchase you will be emailed a receipt and sales invoice. Please contact hello@collab365.com with any queries.
Is there a limit to how long I can access the Recordings for?
No. You can access the Recordings forever.
Can I get a refund?
We're almost certain you won't want to as the feedback has been so positive. However, if you feel they are not a good fit then please mail us at hello@collab365.com within 3 days of purchase. We will issue a refund, no questions.
How long are the Sessions?
The sessions are generally 45-55 minutes. Some of them also give you exercises to work along with. We recommend you put aside 1-day to watch the entire event.