Get 35 Hours Of In-Depth Training To Help You Master Teams, Viva, Power Platform And More!
In 2021, Collab365 ran 9 half-day Workshops dedicated to learning the Power Platform, Teams, SharePoint and more!
The Workshop recordings give you an extra advantage because you can pause and rewind to ensure the training sinks in.
Collab365 Workshop Bundle
Get 9 Microsoft 365 Workshops (35+ hours) from our 2021 schedule and save 77%.
supercharge your (and your teams) PRoductivity with thesE tips and hacks
improve your TEAMs COMMUNICATIon, collaboration and compliance
GET STARTED WITH POWER APPS, POWER AUTOMATE AND POWER BI
Are you

struggling

to keep your

skills

and

knowledge

up to date with Microsoft's regular release schedule?

Let's face it, Microsoft 365 is incredible. It's unbelievable when comparing how many new tools and features we're now getting monthly to what we used to experience "on-premises" (every four years).

Almost every day, we see new announcements around Teams, Microsoft 365 or the Power Platform.

As lovely as it is, there is a problem...

We can't keep up!

To help solve this in 2021, we hosted nine in-depth, half-day Workshops that allow us to dive deep into a topic.

In this bundle, you can get Lifetime Access to the Workshops giving you the following benefits:
Learn the basics of Power Automate, Power Apps and Power BI.

Understand how to implement a governance and compliance strategy in Microsoft Teams.

Learn how to create an Intranet using Teams, SharePoint and Viva.

Learn how to manipulate and work with data in Power Apps.

Get the most out of Microsoft 365 (Planner, OneNote, OneDrive, SharePoint, and Teams).

Learn how to improve your productivity.

Discover the best way to communicate as a Team using Teams and SharePoint.


And more.
Scroll below to find a full breakdown of each workshop.



Quick Glance:

Here's what you get in the bundle...
Our Workshop bundle is packed full of expert teaching. You get all 9 Workshops from our 2021 schedule...
Workshop #1: SharePoint, Teams and Viva! Creating a Modern Teams-First Employee Experience Intranet
This 5-hour workshop will teach you how to create a complete Intranet and employee experience platform using SharePoint, Microsoft Teams and Viva!

Designing SharePoint sites and Connecting Hub sites.
Managing Microsoft Lists and SharePoint Document Libraries.
Teams-First: What it means and how to build an intranet using Teams and Team Sites.
Integrating SharePoint into Teams.
Viva! Integrating the SharePoint home page and navigation with Teams.
The future of Viva - other modules coming soon.
Keeping it simple - governance and information architecture.
The basics of SharePoint and Teams security.
This workshop was presented by Geoff Ables MVP in November 2021.
---
Workshop #2: Build content into your Microsoft Teams Communication Strategy
During this training Mark Kashman (Senior Product Manager, Microsoft) covered all of the latest developments with Modern Lists, Files, Tasks, Pages, Spaces and much more - all using Teams & SharePoint. He also covered aspects around Microsoft Viva!

Share rich information to communicate quickly. Accelerate onboarding and learning. Discover and engage with news and conversations.
Use OneDrive to manage files individually efficiently and with others across essential apps like Teams, Outlook, SharePoint, Planner and OneNote.
Explore Microsoft Lists and how to use them in Teams.
Introduction to Microsoft Viva. In particular, we drill into Viva Connections and how it can benefit your organization.
Understand how to keep staff engaged and kept up to date by using SharePoint news. Scale the reach of your story with automatic news distribution and promotion.
Discover how to publish news and pages on a schedule. Learn about the new web parts and updates to the core set.
Design an effective Intranet using Home Site and SharePoint Hubs.
Update on Microsoft's immersive mixed reality experiences, including Spaces.
This workshop was presented by Mark Kashman, Microsoft in May 2021.
---
Workshop #3: How To Govern And Take Back Control Of Microsoft Teams
How To Create Bullet-Proof Strategies To Manage Governance, Adoption, Change Management And Compliance For Microsoft Teams! In this workshop, Jasper explains why you need a governance and compliance strategy.

Why a governance strategy is important and what problems it will solve?
What topics are part of a governance strategy? For example: Templates, naming policy, expiration policy, guest access, teams policies etc.
What is adoption & change management?
What topics are relevant? For example: Information protection (sensitivity label & DLP) and Information Governance (Retention labels & policy)
Why is an adoption & change management strategy important?
What topics are part of an adoption & change management strategy? For example: Awareness, communication, success criteria, audiences, training & measurement.
How you can be compliant while working with Microsoft Teams?
This workshop was presented by Jasper Oosterveld MVP in March 2021.
---
Workshop #4: Supercharge your team's collaboration & comms with Microsoft 365
This workshop will help you and your team define a collaboration and communication strategy that best uses the Microsoft 365 toolbox to create a hyper-focused, effective and efficient working team!

Awareness of the tools and features in Microsoft 365 that help you save time.
The different collaboration tools and when to use them (including OneNote, Planner, Teams and OneDrive).
How to define your strategy for communication and Collaboration.
How to plan and setup your Microsoft Teams for success.
Master Modern Workplace skills around meetings, tasks, brainstorming, co-authoring, note-taking, communications and inclusivity.
This workshop was presented by Tracy van der Schyff MVP in August 2021.
---
Workshop #5: Master Power BI Fundamentals in 5-hours
This workshop is ideal for people who want to get started, or build on their Power BI knowledge.

Power BI Introduction and Workspace Setup.
Designing, Transforming and Connecting to your Data.
Planning for Time Intelligence & Data relationships.
Publishing and sharing your reports.
This workshop was presented by Nick Brattoli MVP in June 2021.
---
Workshop #6: Save 60 minutes a day by using Microsoft 365 more effectively!
This workshop will teach you tips, tricks, shortcuts and methods to automate tools such as Microsoft Office, Teams, SharePoint, OneNote, Planner and more!

Microsoft 365 Introduction including licensing, web, desktop and mobile access.
Introduction to MyAnalytics Dashboard, Digests, Insights Outlook add-in and inline suggestions.
How to form new habits to improve productivity. We also look into the psychology and fear behind the tech.
How to stay up to date with the new technologies and keep ahead of the unstoppable learning curve.
How to take control of your time, be more efficient / less stressed and make the technology "work for you", not the other way around.
This workshop was presented by Tracy van der Schyff MVP in August 2021.
---
Workshop #7: Power Automate for Beginners
Get OnDemand access to this 4 hour Masterclass to learn how to get more done in less time, so you can work on the tasks that are important to you and your organization!

Automate repetitive business tasks using Power Automate Flows.
Work with triggers, actions, conditions so you can fine tune your workflows.
Integrate with the different cloud services in order to connect your apps together seamlessly.
This Masterclass is interactive so there will be time allocated for you to ask questions.
This workshop was presented by Ahmad Najjar MVP in September 2021.
---
Workshop #8: Power Apps for Beginners
This online training teaches you how to get started with Canvas Power Apps.

Power Platform architecture and a little bit about the history before Power Apps.
Power Apps types, main features and understanding the parts of the Power Apps Studio.
Discover the most used controls and how to use them. Buttons, galleries, labels, text inputs and more...
Variable types, when and how to use them and learning about built in functions (Power FX).
Components and grouped controls, what they are and when and how to use them.
Connecting to and using the business data you need for your Power App.
This workshop was presented by Ahmad Najjar MVP in May 2021.
---
Workshop #9: Mastering And Working With Data In Power Apps
This 5-Hour Workshop is ideal for anyone who has a basic grasp of Power Apps but wants to understand further how to manipulate data from multiple data sources.

How to query data from multiple data sources, including SharePoint Dataverse and SQL.
Manipulate data from within the Power Apps User Interface, including how to bind data to galleries.
Update data whilst ensuring data integrity is maintained.
Performing more advanced functions and operations on your data (including delegation).
Slice and dice data: Working with Filter, Search, Lookup, Sort and Distinct functions.
Work with "Patch", "Remove" and "RemoveIf" functions.
How to merge data from multiple data sources.
This workshop was presented by Ahmad Najjar MVP in May 2021.
Here's some of our awesome Workshop feedback... Cindy Germeroth
Database Administrator
Smoothest most engaging workshop I've ever attended. I am completely overwhelmed but in a good way.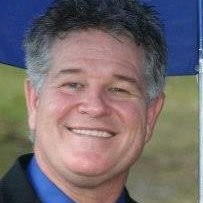 Enjoyed it very much! Didn't realize a lot would be about the apps word/excel/powerpoint, Absolutely love Tracy. The best workshop I've attended by miles....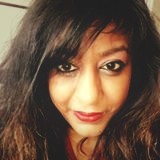 Rani Dablar
M365 Training Consultant at Draken Europe
Great energy, fab group and interaction was amazing.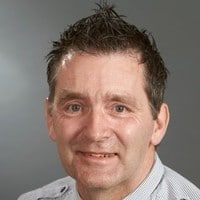 Adrian Bignell
Digital Workspace Manager
An excellent session. Ahmad covered so much in this workshop. So useful! Great workshop. Excellent delivery and answered all my questions.
Meet Your Workshop Trainers ...
Senior product manager
Mark is a senior product manager at Microsoft focused primarily on Microsoft Lists and SharePoint in Microsoft 365. He has worked at MSFT since 2000. He started working with SharePoint building a digital asset management (DAM) solution built on top of SharePoint 2007 (IMM, the Interactive Media Manager) before moving to the SharePoint team.


Microsoft 365 coach
Facilitating the Evolution of Human Capabilities: Tracy's passion is to empower people and therefore training and change management lies close to her heart. Her Mission is to positively impact WHAT and HOW people create, as she believes that what we design / create, designs / creates us back (Ontological Design).

senior consultant
Ahmad is a subject matter expert in Microsoft Power Automate and Power Apps, where "more and more" they are becoming his full-time focus areas! He is always exploring them in many ways from basic to advanced scenarios. He has also delivered countless sessions and workshops on the subject!
international speaker
Jasper Oosterveld is a Microsoft MVP and Modern Workplace Consultant from InSpark within the Netherlands. On a daily basis, he works with customers to implement the Modern Workplace with Microsoft 365. Jasper focuses on collaboration, communication, security, adoption and governance. Jasper loves to share his expertise and love for Microsoft products with everyone who is willing to listen.

Collab365 Community Manager
Nick Brattoli is an Ohio native, MVP, MCT, Collab365 Community Manager, and consultant. He's worked in the IT Field for 16 years, 10 of which have been SharePoint-focused. Over the years, he's worked in a variety of industries, such as Healthcare, Finance, Law, and Manufacturing.

international speaker
Bestselling author, Microsoft MVP, MCT, and international keynote speaker, Geoff Ables is a thought leader on digital customer and employee engagement. Geoff co-authored the "Dynamics CRM 2011 Administrator Bible" and his most recent book, "The LUCK Principle," delivers fresh insight and inspiration into creating people-centric digital workplaces. Geoff is an avid motorcycle and wine enthusiast and has appeared as a guest on "The Impractical Jokers."

Questions?

Here Are The Most Common Ones!!!
How do I access the training materials?
On purchasing the Workshops, you will sent an email explaining how to access every them.
Do I get the Speaker resources and slides?
Absolutely. When the presenter has shared slide-decks and resources, they are available to download in the "resources" section of the Workshop page.
Can I get an invoice for this purchase?
Yes. As soon as you make a purchase you will be emailed a receipt and sales invoice. Please contact hello@collab365.com with any queries.
Is there a limit to how long I can access the Workshops for?
No. You can access the Workshops forever.
Can I share the Workshops with my team?
Unfortunately, the license is just for you. When you purchase, the access is assigned to your account.
Can I get a discount for my team?
Yes. Please contact us a hello@collab365.com if you want to purchase more than 1 license.
Can I get a discount if I've already purchased a Workshop?
If you've purchased more than two of the Workshops (listed above), please contact us at hello@collab365.com.
How long are the Workshops?
The workshops are generally 4-5 hours in length. Some of them also give you exercises to work along with. We recommend you put aside 1-day per workshop to follow along at your own pace.
Are the Workshops up to date?
Yes! All of the Workshops were streamed in 2021. In fact, one of them is being presented at the time of writing this.
Can I get a refund?
We're almost certain you won't want to as the feedback has been so positive. However, if you feel they are not a good fit then please mail us at hello@collab365.com within 3 days of purchase. We will issue a refund, no questions.