a 4-hour workshop by tracy van der schyff mvp ...
Supercharge your team's collaboration & comms with Microsoft 365
This workshop will help you and your team define a collaboration and communication strategy that best uses the Microsoft 365 toolbox to create a hyper-focused, effective and efficient working team!
Get access to the workshop recordings:
As always, we offer a 3-day money-back guarantee. If you don't like it (for whatever reason), we will refund you the total amount. Within 5 minutes of registering, you will receive a receipt email and an email with further details about the workshop, don't forget to check in your Junk or Spam folders.
Are you suffering from Microsoft Teams over-adoption? (yes, it's a thing)...
Until Tracy mentioned, "Teams over-adoption", I never considered it a thing before, but she's right!

It's so easy to go wild in Teams and treat it as a dumping ground.

Even as a small business, we ended up creating so many Teams and Channels that no one knew where to find or put "stuff".

We ended up with some severe duplication and, along with that, a FRUSTRATED team suffering from Teams overload.

Our very own Collab365 surveys regularly indicate that we're not alone.

Companies from all shapes and sizes are struggling to work out how to use tools (like Teams, OneNote, Planner, OneDrive) to communicate and collaborate effectively!

That's why we've asked Tracy van der Schyff MVP to teach us all how to get more collaboration bang for our Microsoft 365 buck!

Find out all of the gems by watching the video (unmute and click play):
Would this workshop benefit me?
Can you answer "yes" to any of these?
If you did answer "yes", this workshop is a "must-see".
What will the workshop teach me?
This 5-hour, LIVE workshop is ideal for all roles - Citizen Developers, End Users, Trainers, IT Pros & Management. It will benefit any IT Pros in charge of defining and rolling out a new modern workplace.
Sound good?.. Scroll down below to see more details on what Tracy will cover in the Workshop.
Attendees really Loved Tracy's expertise and energy (at her last workshop) ...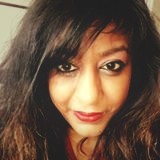 Great energy, fab group and interaction was amazing.
Rani Dablar ,
M365 Training Consultant at Draken Europe Smoothest most engaging workshop I've ever attended. I am completely overwhelmed but in a good way.
Cindy Germeroth ,
Database Administrator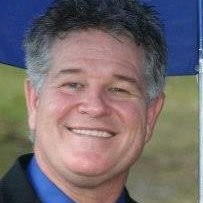 Enjoyed it very much! Didn't realize a lot would be about the apps word/excel/powerpoint, Absolutely love Tracy. The best workshop I've attended by miles....
Workshop Preview
Join Tracy in this live, 5-hour workshop to learn all of this, together ...
PART 1
Microsoft | Office 365 Intro
POST WORKSHOP
Access to OnDemand Recordings
With this Collab365 Workshop you get on-demand access to the recordings of the workshop so you can revisit and review the key parts.
A great resource to refer back to when trying to plan and implement your own Collaboration and Communication strategies.
Here's what You'll Gain
At the end of this workshop you will have learned...
HOW TO DEFINE YOUR NEW STRATEGY
How to define a Collaboration and Communication working strategy for your team.
UNDERSTANDING OF APPS AVAILABLE
A better understanding of your Microsoft 365 applications and when to use them.

eVOLVE YOUR DIGITAL WORKPLACE
How to implement your strategy and turn your team into a more productive working unit.

Your Instructor: Tracy Van der Schyff MVP
Microsoft 365 Coach & Catalyst | Blogger | YouTuber | Trainer | Business Applications & Office Servers MVP #Microsoft 365 #Office365 #PowerAddicts
Facilitating the Evolution of Human Capabilities: Tracy's passion is to empower people and therefore training and change management lies close to her heart. Her Mission is to positively impact WHAT and HOW people create, as she believes that what we design / create, designs / creates us back (Ontological Design).
It is about enabling others to serve themselves better, expand their possibilities, increase their capacity to learn, act more effectively and better design their future. Which is why she endorses O365, as it not only delivers a platform to support and grow digital literacy - but also enables users to achieve more and be more.
Questions?

here are the most common ones!!!
Can I get an invoice?
As soon as you purchase your pass you will be emailed a receipt. If you'd also like a formal invoice, please send your request to hello@collab365.com
Can I buy a company pass?
At the moment, only individual passes are available. Please contact us at hello@collab365.com if you'd like to discuss the purchase of more than 5 passes.
Can I get refund?
We're absolutely positive you will love all of the content included in this Workshop, however, if not contact us within 3 days of your purchase and we will issue a refund.
Can I share the videos and ebooks?
No, only the person who purchases the pass will be able to watch the videos and will receive the ebooks. We ask that you do not share them.